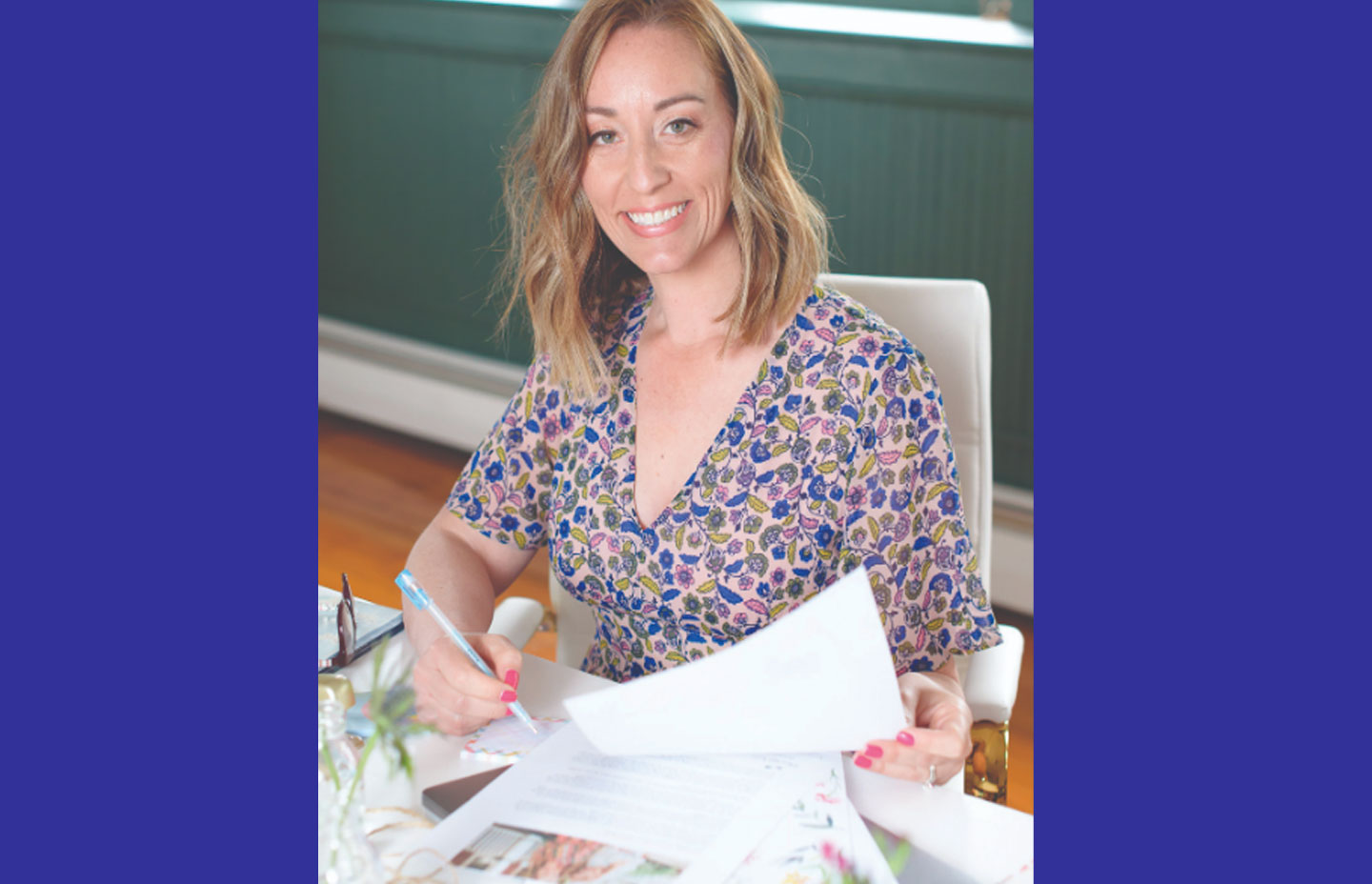 Internal graphic designer
From crowned flamingos to curious woodland animals you'll love the little surprises hidden throughout Michelle's designs. Artist and designer, Michelle Vinson's whimsical designs are inspired by nature and exploring the world around her. "It is so important to get out and feel textures, see patterns and escape your everyday. You can look at a million photos of the beach, desert or a city, but you don't notice details until you see them with your own eyes. Being outside helps clear my mind. Some of my best ideas come when I am taking a long walk or if we are somewhere with little or no cell service. Those little moments of forced unplugging can bring out some of my best ideas."
Before beginning her career as a graphic designer, she spent her childhood doodling, a majority of her high school years in the art room and her college days taking every design, drawing, painting, and art history class that she could sign up for. She majored in visual communication design with a focus on illustration from The School of Visual Communication Design at Kent State University in Ohio (a nationally recognized program). With a passion for creating and an entrepreneurial spirit, Michelle grew her business while working full-time in design agencies and launched her own company in 2007. 
Michelle has always incorporated her illustrations and paintings on packaging designs, marketing materials and her own line of stationery. This created attention and interest that led to brand partnerships and license agreements on accessories, aprons, shower curtains and tea towels that are found in retail locations nationwide. 
Michelle wants people to smile when they see her work. Sometimes she creates characters that have a little wit. Sometimes she creates things that remind her of her childhood, or a person in her life. When she feels connected to something, those pieces generally connect with her audience too.