Dear Educators, Parents and Caretakers,
We now find ourselves in an unprecedented moment in education, where our children's health and wellbeing has been dramatically challenged over the last two years and we have all, as a global community, had to discover our resilience and attune to positive mindfulness.
Our aim at Making Miracles Productions (MMP) is to respond to this urgent need and open up an exciting new approach to knowledge for students. It is our pleasure to share with you a new learning pathway that allows students to explore the world around them while exploring their worlds within. Our 12-unit, middle-school level curriculum is intended to accompany DJ Colbert's heartwarming coming-of-age novel The Girl With 35 Names, a story about the importance of community and the challenges of immigration.
Our curriculum is a dynamic and innovative in-class program that is a fully-aligned STEAM-based learning experience, and at its core imparts the basics of collaboration, critical thinking, and communication skills alongside exploration in writing, math, science, art, music, geography, and much more. What makes the curriculum truly unique, however, is its focus on Social-Emotional Learning (SEL) competencies, forefronting issues around health and wellness in our children, and informed by mindfulness and meditation, reflection, and creative processing.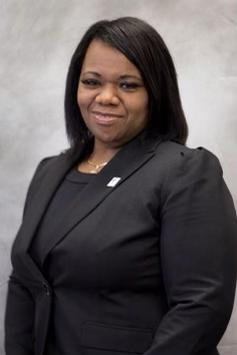 The three-part program (with an Instructor's Guide for the in-class portion, a Student's Guide for interactive features, and a Parent/Caretaker's Guide for home extensions) is sensitively designed to bridge the learning gaps between school and home, and bring together the various important parts of a child's daily life with creativity and collaboration.
The curriculum culminates in "A Celebration of Us", a day in which students in the classroom learn to celebrate their differences and communal commonalities, while discovering that each of us carries a magical, miraculous story full of color, much like Molly.
The novel and the curriculum for The Girl with 35 Names by DJ Colbert, brings key Social Emotional Learning opportunities into the middle school classrooms that engage and develop the CASEL competencies through thoughtful and reflective awareness. Students will embark on a journey of self discovery, right alongside Molly, and work through the sometimes difficult themes of family, diversity, struggle, and love while reflecting on their own experiences and thoughts. Educators will fully embrace this curriculum and feel privileged to experience and celebrate the unique gifts of their students.
Please click here to access the full novel, ebook or audio book (downloaded by over one million readers worldwide!) as well as receive access to our Instructor/Student/Parent-Caretaker's Guide materials. Each multi-layered unit was prepared by our Director of Educational Materials, and our Development Team.
We look forward to hearing from you.

From Tiny Seeds Miracles Grow
Warm regards,
DJ Colbert & the 35 Names Development Team